The Art of Fine Dining – A Dining Etiquette Seminar
October 29, 2022 @ 11:00 am

-

2:00 pm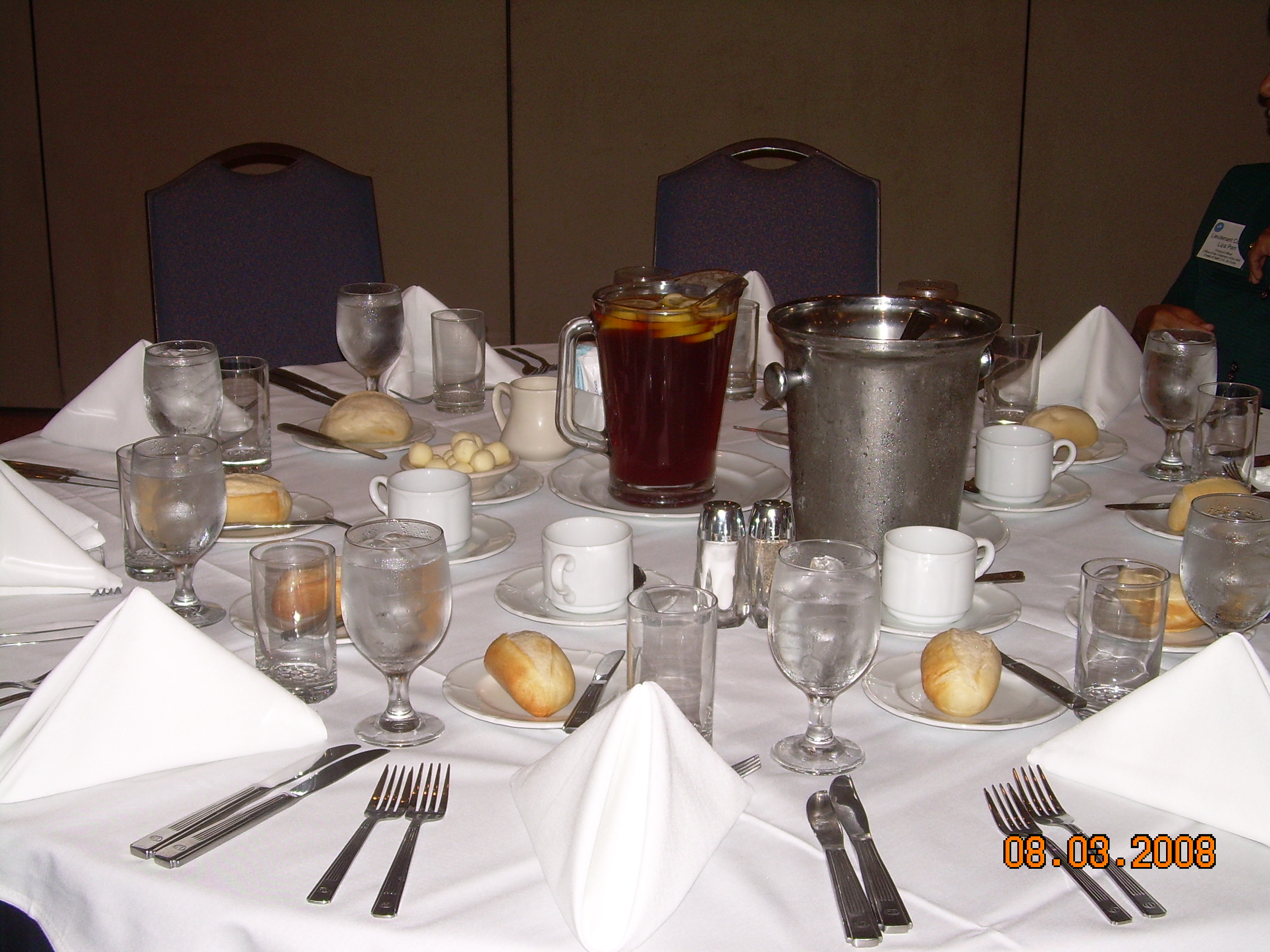 This seminar will help those who wish to prepare for their next fine dining experience: a wedding, a business meal, a staff party, a conference abroad, or some other special Dining occasion. Alice Thomas-Roberts, former senior Foreign Service Officer and Chief of Protocol will provide guidance through a tutored meal on acceptable etiquette from the moment you arrive at a restaurant or someone's house, to the time you leave.
The seminar will help diners feel comfortable and confident at a fine dining event while displaying acceptable etiquette.
Seminar subtopics include: Before you begin to eat, What to do with personal items, Your place setting,  Holding & using eating utensils, including chopsticks, What your napkin can say for you,   Before you serve yourself, Eating bread & spooning soup, Passing condiments & other items,  Conversations with diners & waiters, The best time for discussing business, Dining dos and don'ts from other countries.
The cost of seminar and three course meal is EC $150 per person. Persons wishing to attend must register in advance. Registration can be done online by completing and submitting the contact form below, or by calling 405 0027 or emailing alice@protocolcaribbean.com.
REGISTRATION FOR THIS EVENT IS NOW CLOSED, HOWEVER IF YOU ARE INTERESTED IN ATTENDING A FUTURE DINING ETIQUETTE SEMINAR, PLEASE WRITE 'INTERESTED IN FUTURE DINING ETIQUETTE SEMINAR' IN THE SPACE FOR MESSAGE BELOW